While talking to various students, one of the main complaints from students at Rowan University is not hearing any information ranging from weekend events to how to get involved on campus. While Rowan University does an excellent job of highlighting exactly what the students want to know, it is not always the easiest to find what we are looking for. Throughout this piece, hot topics such as the crime log, numerous service opportunities, changes at Rowan University that the students need to know, social and cultural events, and finally Rowan After Hours will be discussed.
When talking to first year students,they were all very concerned about the safety on campus, regardless if they are freshman or transfers. Nathaniel Branden, a Canadian–American psychotherapist explains that "The first step towards change is awareness. The second step is acceptance." This led me to research what crimes happen on campus. While looking at the Rowan Crime Log, I noticed various commonalities. The crimes were not very spread out, and most of them seemed to be from students. Of the month, there were 67 crimes stated. Of those, 12 motor vehicle stops had to do with drugs, five cases of drug busts without driving occurred, and there were also seven causes of driving while intoxicated. In addition, theft took place nine times and there were 6 alcohol violations. To become aware, it is important to know where to get this information. Once you go to the crime log, you can see anything that has happened in the current month and all passed months, along with what fires have taken place during these time periods. While being aware is the first step to change, it is also important to know how to start this change and stop any crimes that you are aware of. There are three major people to go to when a crime is taking place. These include the Campus Security Association (CSA), Public Safety (or Rowan Police), and finally 911 (the local police). You can use your discretion on who to call based on the severity of the crime. In addition, blue dots on campus are always a huge help. It is important to remember that if YOU are in danger, or if you see SOMEONE ELSE in danger, the closest blue dot can get help to you within seconds.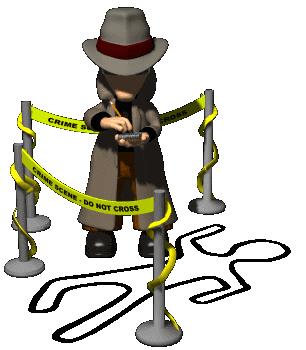 On a lighter note, service opportunities take place daily on the Rowan campus. However, since that is not always the main priority of students, these are not advertised as much as some would like. After doing some digging, I found the main places to find different service opportunities. The first piece of information that I have found is that each organization on campus has service opportunities. However if you are not a part of one of them or want to complete other service opportunities on your own, Rowan offers some. For example, there are volunteer opportunities all over the Rowan University Office of Volunteerism. Personally, I have gotten involved with this office. Through Rowan Daily Mail, I found a service opportunity that was perfect for me. In 2017, I spent my spring break at Give Kids The World Village in Florida volunteering for children with life threatening illnesses, Since I worked with the school, they worked really hard at bringing the price down to give everyone the opportunity to go. Like my trip, they also have more hands on experiences like the California Tiger Rescue and a Teach for India experience. While you can find all of this out at the office, in Rowan Daily Mail, there is a section called Volunteer Opportunities and under that tab it has possible jobs. For example, there is preschool assistance, research opportunities, ways to get service projects for your club or organization, gardening with senior citizens, first year connection volunteers, and many more. If you would like to know more, check Rowan Mail and go to the volunteerism office on the third floor of the Chamberlain Student Center.
Along with volunteer opportunities, Rowan Daily Mail is a good source to find infromation regarding changes that we need to know. In addition to emails, Rowan uses most of the popular forms of social media. They have an Instagram, Facebook, Twitter, and Snapchat (@RowanUniversity). Often times, they will give out bits and pieces of information on their social media that leads the reader to another place to get the full story. This is a great tactic and way for people to get knowledge since most students use these platforms. It is also very easy to click the blue follow button on Instagram or the Like button on Facebook. For a more personal way to get information adn to have a voice, Rowan holds Student Government Association (SGA) meetings.  The Student Government Association, or SGA, is a group of individuals that have a meeting every Monday night in the Chamberlain Student Center Ballroom. At these meetings, individuals propose ideas about new clubs on campus, what they feel needs to change (having refrigerated lockers for commuters) and many other hot topics that happen on rowans campus. Since SGA is so big, to ensure that everyone has a voice, committees are formed. Being on one of these committees or even just attending these meetings gives Rowan students the inside scoop on what changes are coming to Rowan. The final way to get information is through Rowan's website. The website has a slide show of what has been going on as well as a column that says "today" that tells information and changes.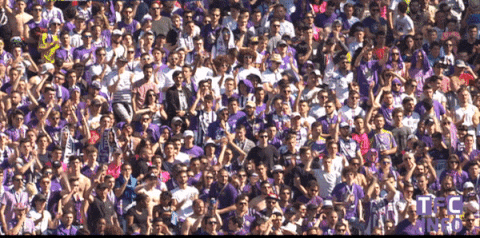 The daily mail also has a section for social and cultural events that are coming up. On campus, Keep an eye out for signage. For example, during the LGBTQIA week, as well as Rowan Gives Day, signs were stuck to the ground. These usually give the name of the event, where it will be held, adn the times it will run through.  Another way to get information and get involved in social and cultural events is to join clubs in which your interest is in- which cultural or social events it may be revolve around. Ex.) For example, there is a club on campus called the Asian Culture Association. Though the club members do learn and have experiences within the club, the also hold events. For example, they held an authentic food tasting event during the year that was free to all Rowan students. Being in clubs like this give students a heads up on what events will be taking place. A list of clubs can be found on Proflink.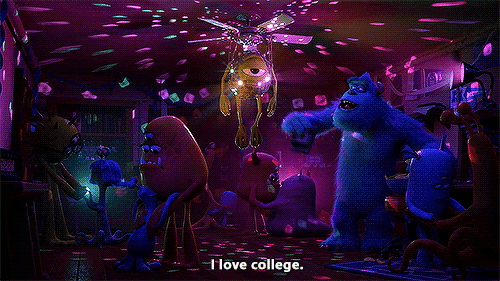 Finally, Rowan After Hours. Information (you guessed it) be found in your Rowan Daily Mail email.In the beginning of the week, Rowan puts out what upcoming events will be happening at RAH. As it gets closer, a more detailed description is sent out explaining what each event is going to be like.For those students who do not check the daily emails from Rowan, Rowan University writes out a detailed description of what each event will be on the corresponding nights at Rowan After Hours on Facebook. The final way to hear more about RAH is through Proflink. This will just give you a general run down of the events that will take place on campus.