1. Phone Plans: International unlimited data: I highly recommended looking into phone plans before taking your journey abroad. I didn't worry about it until I was there, and I wished I looked into unlimited data plan before I left. I got a phone plan within the Czech Republic and I just paid monthly for texting and data. I got a SIM card and a Czech number for about $15 a month. This was great when I was in the Czech Republic but once I crossed boarders to other countries it no longer worked. Two of my friends had T-Mobile phone plan that had free international data and texting anywhere. This was helpful because if we got lost in another country we could use google maps to find our way. We didn't have to worry about trying to find wifi or how to get to place to place without a phone. It made life a lot easier.
2. Google maps: Fun Fact: Google maps still works if you don't have data or wifi. If you put in the location before leaving your wifi area it stays in the app and helps you get where you need to go. Google maps is just helpful everywhere you go because you won't always have a map of the city. It also makes it easy for you to find top places to go within that city. It also has the transportation system within the app so you know what tram or metro to get on. It is helpful too screenshot the directions before you go somewhere to have just in case the app didn't work and you got lost.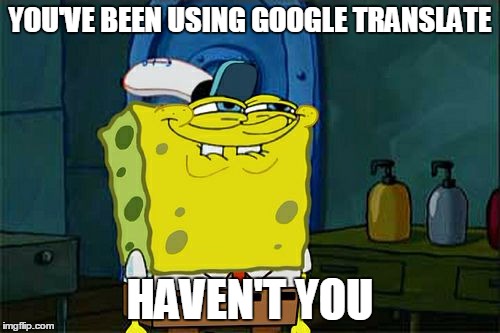 3. Google Translate: For me this app was a life or death situation literally! I have a severe allergy to nuts, peanuts and shellfish. I used the app to translate to the people who worked in restaurants if any of the food I was ordering to eat had these foods in it. I also used it to read labels when I was buying foods. I used the app when I got lost and to ask people for help. It was easy because you just typed back and forth, and it would translate the conversation so we both knew what the other was saying.
4. Social Medias: Snapchat, Facebook, Instagrams: Social Media becomes your best friend when you study abroad, literally that is how I talked to my best friends while abroad. Snapchat and Facebook have calling features. So, if you are like me who didn't have a phone plan it was an easy way to call home without getting the chargers. It also was an easy way to connect with friends while you were in the city. Also social media helped me find out what was going on in Prague that week. I followed a couple people who went around Prague and showed all the cool stuff that was either happening that week or that month. You can message these people and they can tell you about good places to go within that city. Also I followed people who showed food around the city and could also message them good places to eat and it's an easy way to find great food throughout the city. And lastly of course it's a great way to document all your adventures while you were there. Snapchat and Facebook were also a great way to save pictures just in case your phone got stolen or didn't have a enough storage for all your photos.
5. Uber: In Prague Uber was the best! Yes, I used public transportation but to get places late at night or to the airport it was easy to just use Uber to get there. It was also very cheap compared to the U.S. It was also helped in other countries if you need to get to an airbnb or hostel late at night when public transportation isn't up and running. It is an easy way to get places fast and safe.
6. Venmo or PayPal: This is a big one people!! I didn't have Venmo before I left for Europe because it was new and I never needed it. If you didn't download it in the U.S. then you couldn't download it in Europe because it is only an American app. So, I had to get PayPal. It was hard having PayPal because not everyone had it so I would have to PayPal one girl and she had to Venmo another girl for me. Overall, it was extremely confusing and time consuming when you didn't have the app the other person had. But, having these accounts made life overall easier. It is easier to have these accounts because when you plan a trip with people, one person would put money down for the Airbnb or the Hostel and everyone would pay them back. It make it quick and easy if you all have the same app. So, keep in mind if you are study abroad download Venmo!!!
 7. Portable battery charger: This isn't a must but it is nice to have. When you have data and you are using your phone a lot for google maps or really anything it is nice to have a portable charger. It is good for long bus rides or train rides. Or if you are just out all day sightseeing and you are using your phone a lot for pictures and social media because you want to make your home friends jealous since you are living the life. It is also nice to have because US outlets and European outlets are different. So, you would have to bring your charger and the converter everywhere with you. This way you keep your phone charged and there is no worries.
8. Lifestyle apps: Airbnb, Hostelworld, Skyscanner: These apps are all IMPORTANT! As college students we don't have money. At least for me, I have to travel cheaply. I did that by staying in hostels which are cheap places to stay. You get a bed and somewhere to lock up your stuff. You always meet great people too. Hostelworld is an app where you find hostels to stay in, with reviews, and different prices. Airbnb is also a cheap way to travel, this is when you stay in someone's apartment or house sometimes the owners are there but most of the time they just leave you the keys. Through the app is how you communicate with people and how, when, and where to go. Skyscanner is another app to show you cheap flights. They show the best deals for you to flight place to place in Europe.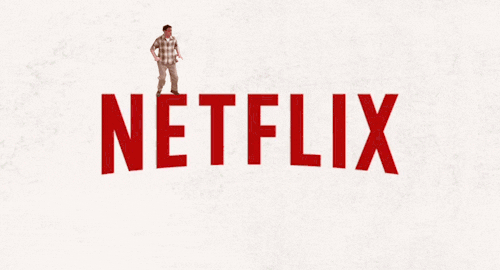 9. Netflix and Podcasts: This one is a must (at least for me). You will be going on some long bus rides or train rides or even plane rides when you study abroad. With Netflix you can get the app on your phone and you can download shows and movie within the app. So, when you are flying or don't have data country to country like I did you can download movies and still watch. Another fun thing about having Netflix on your phone is that every country has different shows and movies to offer. So, if the Czech Republic didn't have a movie like Beauty and the Beast and France did I would download when I was in France and be able to watch it when I went back to the Czech Republic. The movies and shows expire after 72 hours but you will watch them fast because you will have a lot of travel time on your hands. Onto podcasts, I know what you are thinking those are boring why would you listen to that. At least that was my thoughts when my sister told me to start listening to them. But, they are really great! There are so many out there on pretty much everything. There is literally a podcast call How stuff works. So, you will find one that will fit to you. It helps time past by fast and it is something different if you are over reading or watching movies or shows. My personal favorites podcast series are Death, Sex, and Money, My Favorite Murder, and This American Life.
10. Lonely Planet: Lonely planet is a good app to have on your phone while traveling because you can download a guide about the city you are in. The guide explains must see places and helpful tips about that country. It even includes auto tours of the city while you walk around. It also has the best places to eat, public transportation maps, and includes maps of entire cities. There is also guides written by experts that know everything about the city or country you are in. Overall, anyone of these apps or technologies will make your life much simpler when you are studying or just traveling abroad.