Welcome Rowan Students! Here you will find your job/career horoscope. Based on your zodiac signs characteristics, these are your predicted paths after graduating from Rowan University! Enjoy!
Aquarius:
January 20-February 18
Hello Rowan Aquarius! Here is your Job/Career Horoscope. Aquarius, you are born with enthusiasm to whatever job you enter and have a exceptional imagination for a business purpose. You take your money and future seriously and you have a talent to maintain a balance between spending and saving money. You are smart, witty, quick, and reliable. Based on your sign and characteristics, you will be a sensational business person or accountant. Good luck on your future endeavors, although you won't need it.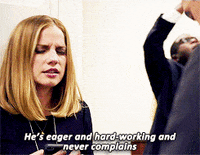 Pisces:
February 19-March 20
Welcome Rowan Pisces! Get ready to read your Career Horoscope. Pisces you feel best in a position where your creative skills will be in the spotlight and even more if it is for charity. You are inspired to make changes for the better in the lives of others. You are willing to help and go above and beyond to make sure you are doing good. You are compassionate, hard working, and dedicated! You are a born veterinarian and will flourish in this career. I wish you the best of luck and hope you encounter many cute pets.
 Aries:
March 21-April 19
Hey there Rowan Aries: Are you ready to know your future job? Your working environment is the perfect place for your ambition and creativity to show. You work your hardest to be the best you can be. You, Aries, are a natural born leader, you give the orders and refuse to take them. you enjoy spending your money and taking risks. Because of these qualities you will be a director or film editor. Good luck!
Taurus:
April 20-May20
Hi Rowan Taurus! Get ready to read your Career Horoscope. Taurus you most likely love money and you will work hard in order to earn it. You are reliable, hardworking, patient, and thorough as a person and a employee. You need to be in a position of power. Taurus, you are well organized with your finances and all of your bills will be taken care of without delay. You are a natural manager of a successful company. The best Boss!
Gemini:
May 21-June 20 
Hey Rowan Gemini! Welcome to your career horoscope. You are in constant need of intellectual stimulation, your job has to be challenging to your brain. You are skillful, inventive, and very smart. You need many social contacts in the office. For you, deciding between practicality and pleasure can be difficult choice. You do not focus on money, and because of this you will do well. Gemini, you are a Writer/Editor!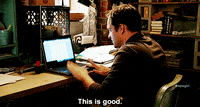 Cancer:
June 21-July 22
Howdy Rowan Cancer! Here is your Job Horoscope! Cancer, security and money are of great importance and stand for the real reason you will work sooo much. You will earn a lot of money….but will be smart when spending it. You have a big brain for technicality and small details. When you tell people your job they will ask WHAT? How!? Good for you Cancer, you will be an engineer!
Leo:
July 23-August 22
Hey you Rowan Leo! I am introducing you to your career horoscope. You are highly energetic and tend to always be busy, no matter the need for your employment. You are ambitious, creative and optimistic and once you dedicate to your work, you will do everything just right. The best possible situation you can find yourself in is to be your own boss or manage others with as little control from your superiors as possible. With these characteristics in mind you will graduate as an Educator or Psychologist!
Virgo:
August 23-September 22
Hello Rowan Virgo! Here is your job horoscope! You are practical, analytical and hard-working, always knowing exactly where to look for the core of any problem. Your methodology makes you shine at jobs that require good organization, dealing with paperwork, problem solving and working with your minds and your hands. When you focus, perfection is to be expected from your work, for no other sign has such an eye for details as Virgo. Congrats, you will be a Nurse or Doctor!
Libra:
September 23-October 22
Hi Rowan Libra! Welcome to your Career Horoscope! the key to a happy life is in a fine balance, meaning you will not commit to work without setting apart enough time for your private life and your loved ones. You have nurtured your artistic side from childhood. You will work well in a group, and can be convincing and gifted speakers. You are smart, creative, and a free spirit. Good luck being a Designer!
Scorpio:
October 23-November 21
Welcome Rowan Scorpio! You are fantastic in management, solving and creating. When a Scorpio sets a goal, there is no giving up. Scorpios are great in solving tasks that require a scientific and thorough approach. Your ability to focus with determination makes them very capable managers. They never mix business with friendship. You, Scorpio will graduate as a scholarly Scientist!
Sagittarius:
November 23-December 21
Howdy Rowan Sagittarius! When you visualize something in your mind, you will do everything you can to achieve this. You always know what to say in a given situation and you are a great salesperson. Sagittarius favors different tasks and a dynamic atmosphere. Because of these qualities, you will be a travel agent or Photographer!
Capricorn:
December 22-January 19
Hey you Rowan Capricorn! You will set high standards for yourself, but your honesty, dedication and perseverance will lead you to your goals. You value loyalty and hard work over all other things. Concentrated and resourceful, you are someone who gets the job done, doesn't mind long hours, and commits to the final product completely. Capricorn you are borderline Genius and you will be a Computer/Tech Designer!